Coffee Enemas Nottingham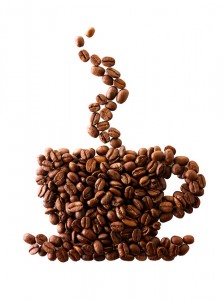 The use of pure ground Canadian coffee in Gedling Colonics Coffee Enemas offer a 600% reduction in toxicity to the system, used in the Gerson Protocol for this purpose. A Coffee Enema cleans and heals the colon, improving peristalsis level, increasing energy levels as well as improving moods.
Coffee Enemas can also remove that sluggish feeling after eating, whilst improving digestion, increasing bile flow and easing bloating. This is a really good treatment to run aside detoxing and juicing programmes, as the enema reduces the 'die off' reactions during these protocols.
Coffee Enema Treatment Procedure
The coffee is prepared and applied rectally through an enema bucket. You will then be wrapped in a blanket to help retain the fluid for a good 12-15 minutes. During this time the coffee will be absorbed into the liver through the portal flow. You do not become addicted to the caffeine this way.
The coffee releases Glutathione S-Transferase within the liver. This binds with toxins and releases within the coffee itself.
The Coffee Enema is an addon to Gedling Colonics' colonic irrigation treatment. The procedure takes an additional 15 minutes to perform and is just an extra £10. If you would like to add the Coffee Enama to your treatment, please just state when booking your colonic.
For more information or to book your treatment you can either email jane@gedlingcolonics.co.uk, use the booking form on this page or call us on 0115 882 0292.
Request An Appointment
£110 – First appointment, including full health consultation & colonic treatment 
£85 – All follow up appointments
Emergency Out of Hours Appointment – £140
All major credit/debit cards accepted
Please note that a £20 deposit is required on booking confirmation. For details see here. Pay online here.